Stop wasting time on the wrong products
Unnecessary long processes, relentless focus on vanity metrics, and an urge to satisfy customer requests often lead many entrepreneurs to create poor product experiences.
Stop making users, customers and investors unhappy
Poor product experiences often lead to low retention, lousy reviews and a loss of essential investment opportunities that can fuel your future growth.
Start unlocking your product's success.
Our design sprint workshop is the fastest way to discover if a product is worth developing, a new feature worth the effort or if a new idea is worth pursuing.
Book the 1st call
1 hour free call to guide and understand what you are looking for
Workshop week
Together, we will help you find clear ways to solve problem and create new offers proposals for growth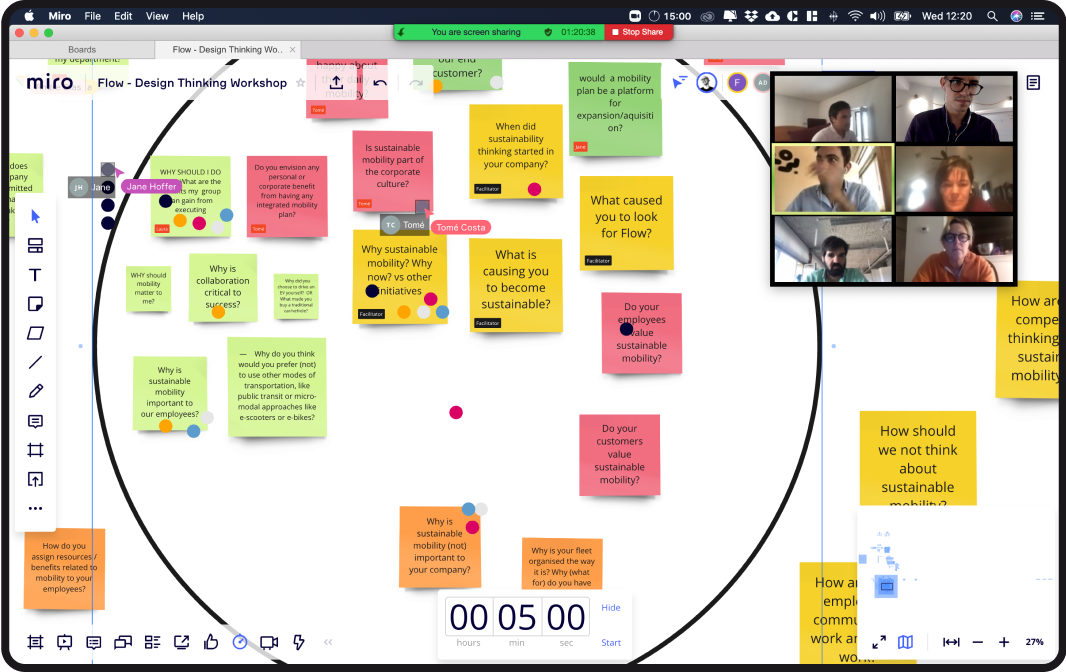 Monday
Define challenges & create solutions
Tuesday
Curate and vote best solutions & define a prototype
Wednesday
Build the prototype & set up user testing
Thursday
Test prototype with real users & use feedack from testing
Tangible results
The outcome from the workshop week is an interactive high-fidelity prototype paired with insights from real users that will help you define where to go next.
What happens after the workshop?
Once you have all the insights and an actual prototype making decisions becomes easier. Then, you can use another workshop to iterate and polish the idea or use the prototype to build the product with your team.
How people feel about it
" Their discipline and process helped us remain focused on key areas of execution. And the rapid, iterative delivery of concepts allowed us to quickly validate our product."
Shadi Mahassel
CEO at SurfnCode. Former Skype, Microsoft, Veniam
My impatience with the number of resources wasted with clients when working in agencies led me to create Thereforth to help them develop solid foundations for their products. After years of helping founders and entrepreneurs grow their products and businesses on my own, I partnered with Monica to create a workshop that helps you build the future of your products.
Founder and Product Designer
I help people make confident decisions about their businesses, projects and working methods. Through effective rounds of questioning, decision making, and quick experimentation, you will get valuable insights into your assumptions and current practices, which means taking steady steps towards your big goal in your business!
Facilitator and Workshop Designer
4

days.


100%

focus.


0%

busy-work*.

* When you hire an agency, much of what you pay goes to busy work that keeps people busy and increases your spending. We prefer that 100% of your investment goes to 2 people focused 100% on your problem.